CabPro6 Lapidary Machine - Parts
Flat Lap: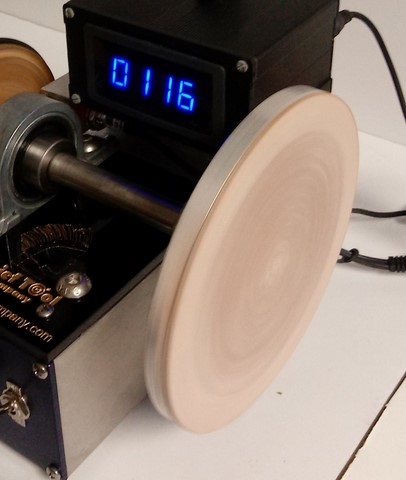 6 " Flat Lap fits on end of our 5/8" balanced Shaft. Easy Installation. Silde on and secure set screw.

Use any 6" stick on lap.
Tapered Spindle: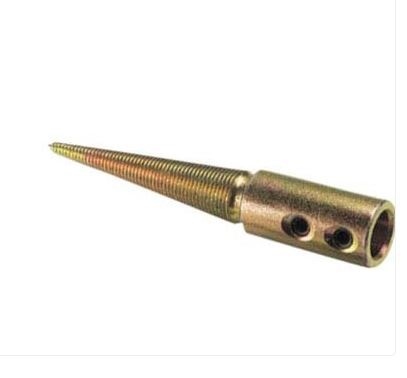 Description

This brass tapered spindle will run true with no wobble or vibration.. The parallel interior machining of the spindle fits onto our straight well balanced 5/8" motor shaft.

• Max. wheel diameter: 6"
Country of origin : United States


Expandable drum: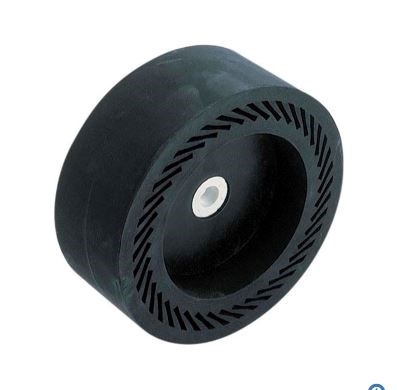 Rubber Expanding Drum with Pop-Out Bushing
Description

In addition to lapidary use, these drum sanders are excellent for many metalworking applications such as sprue removal and contour sanding.
The drum expands as the wheel rotates, holding the belt firmly in place. The slightly cushioned sanding surface makes smoothing and shaping of contoured surfaces quick and easy.
Pop-out bushing included — 5/8"
Dimensions : 2-1/2"W x 6" dia.
Hole size : 1/2"-1" (adjustable)
Please Note:• For proper operation, make sure that the flutes on the side of the wheel point downward, in the same direction that the wheel turns.